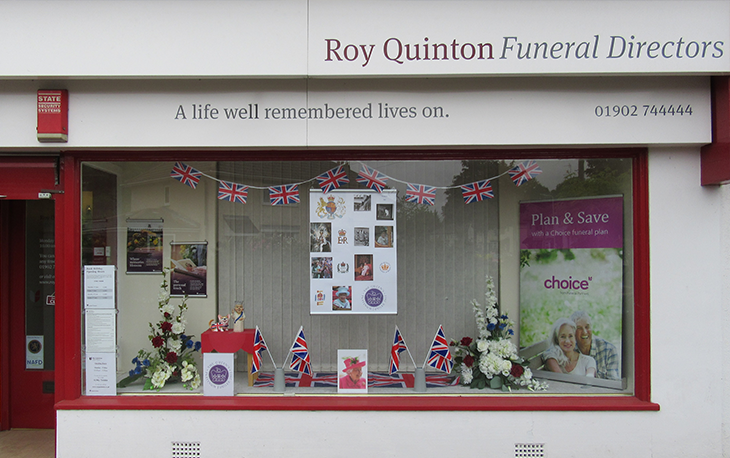 The window at Roy Quinton in Tettenhall Wood was awash with red, white, and blue to mark the Queen's Platinum Jubilee celebrations.
The handmade poster covers the Accession, Coronation, Silver, Gold and Diamond Jubilee's (with official logos) as well as the official Platinum Jubilee logo.
The poster has lots of people stopping to look, schoolchildren in particular love the Queen and Corgi on the balcony.